February 18, 2018, 3:32 pm
The Fitbit Ionic is the latest Health and Fitness/Sports tracking watch from Fitbit, it is considered as their first "smartwatch" as it is capable of displaying notifications from your smart phone. It is also capable of streaming music to Bluetooth headphones and in addition to the usual heart rate sensor it has a "Relative SPO2" sensor, which can detect blood oxygen levels, although this sensor is not yet used by its firmware. It also contains built-in GPS as well as the usual accelerometer and gyroscope sensors.
Fitbit SDK
As with the Garmin range of watches, there is now an SDK available which was opened to developers shortly before the launch of the Ionic. The main complaint in reviews of the device so far seems to be about the lack of available apps, which is understandable as the SDK is new and this is their first smartwatch. The Ionic also contains NFC for contactless payments which could be handy, but the current list of banks which currently support this is tiny. My plan is to have a play with the SDK with a view to developing an app.
My Fitbit Ionic
I purchased the Ionic from John Lewis for £239 after trying it on, it fitted nicely and I preferred the screen, button layout and menu's compared to the slightly more expensive Garmin "Vivoactive 3" which I tried. I didn't want a full on sports watch, as long as it was waterproof and could track swims and runs I was more interested in the well proven general fitness and activity tracking ability of Fitbit and this model's smartwatch capabilities.
Photos
The packaging was rather nice, I would go as far to say it was on par with the packaging of Apple's products....
---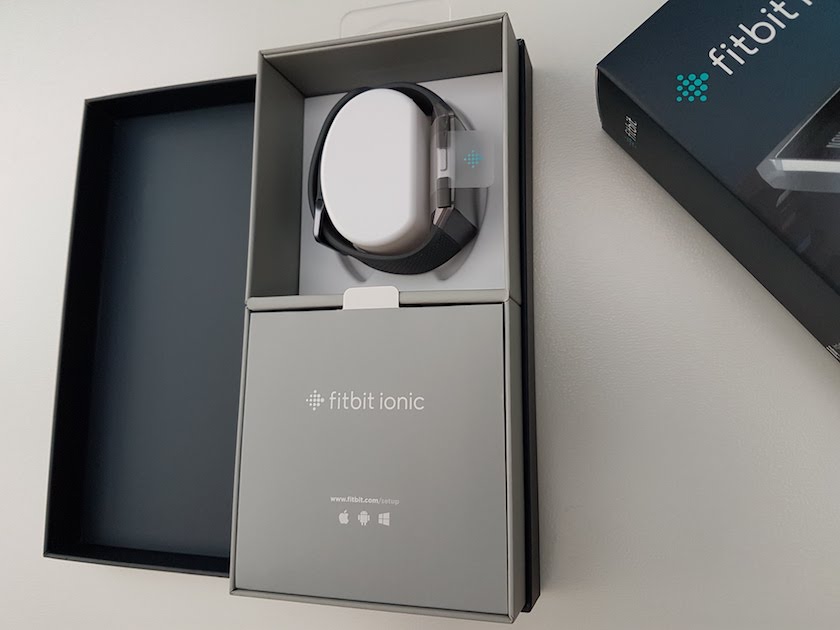 ---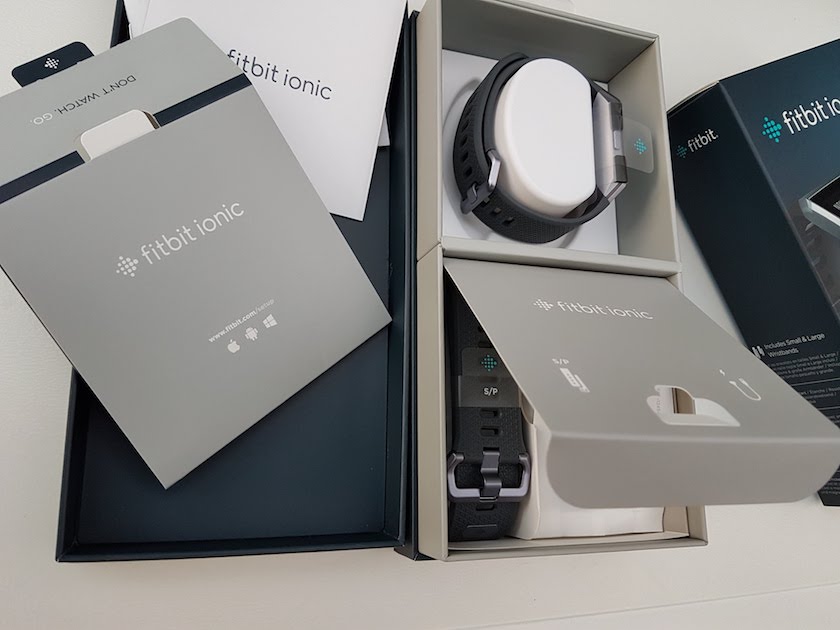 ---
The charging cable has a magnetic connector that sticks to the back of the watch just like the MagSafe connector on my MacBook.
---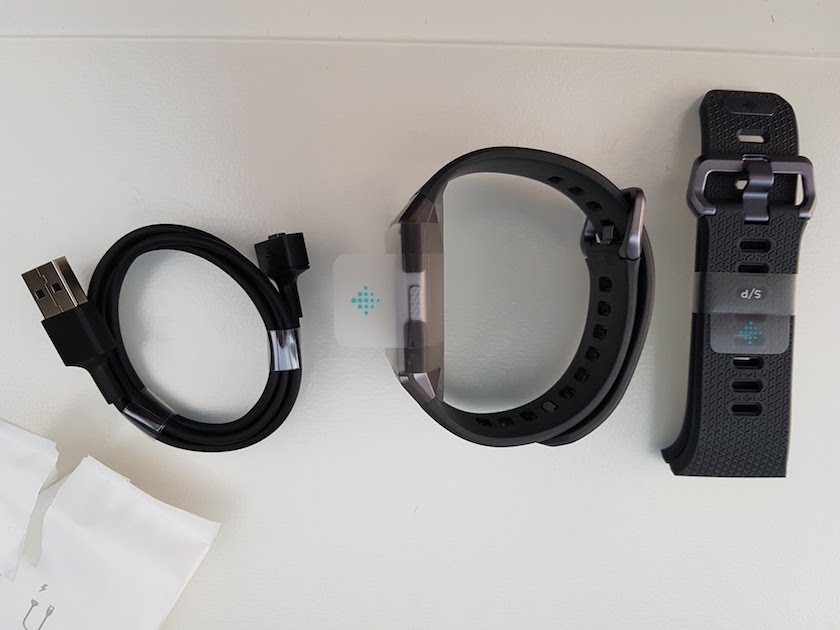 ---
The watch comes with 2 different length straps, I found longer strap better for my wrist.
---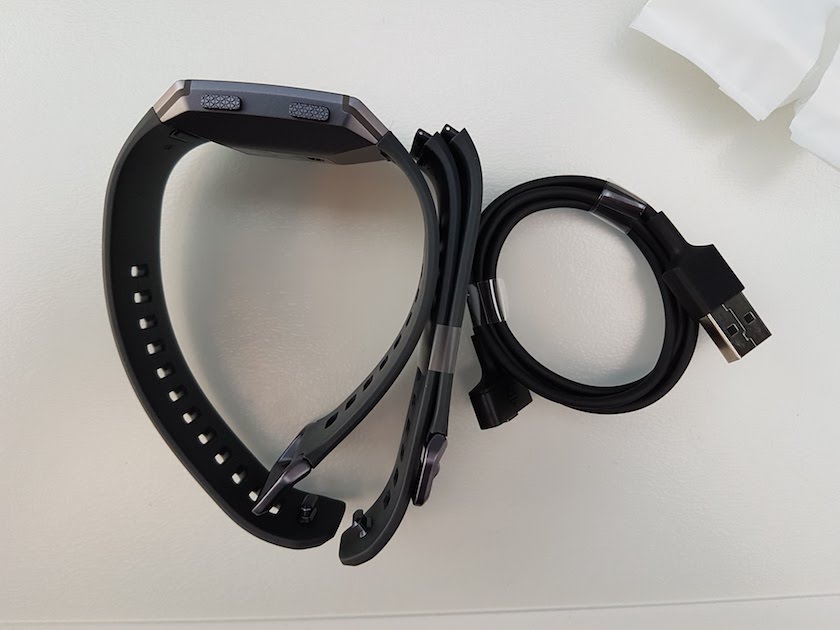 ---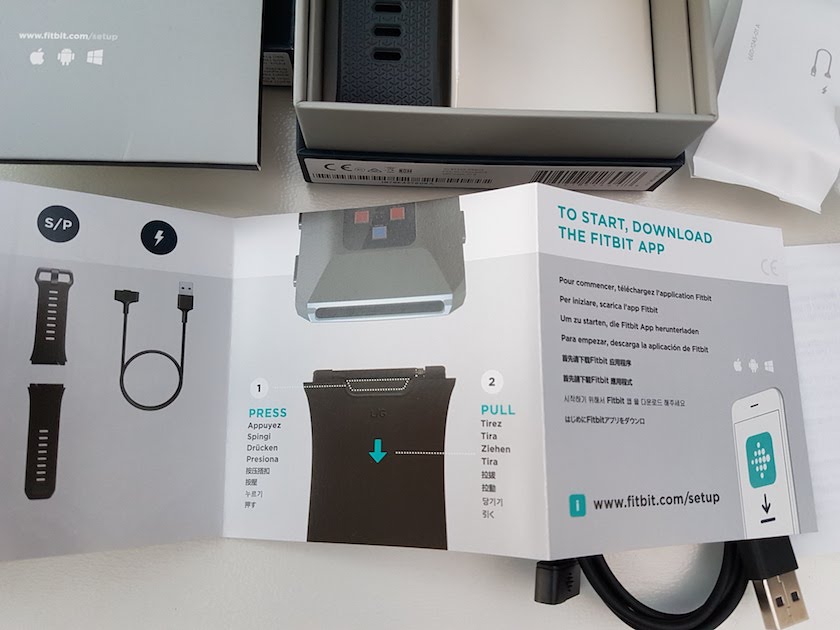 ---
I will make a follow up Blog post once I have been using it for a few weeks and start to delve into the Fitbit SDK.